Our Awards
We are extremely proud of our team and
the customer service we provide, so it's
great to be recognised for our achievements.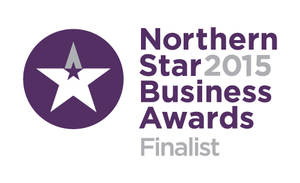 ELevator Awards 2015
In February 2015 the Elevator Awards 2015 were launched and hundreds of businesses in all different sectors applied for the 9 wide spanning categories.
We are extremely proud to have been awarded winner of the title 'Employer of the Year 2015'.

Once again, the quality of the finalists have been superb and the judging panel had to work hard to decide on the eventual winners. Each winner is a proud reflection of the skills, talent and diversity that exists within the Scottish business community and ecosystem."
Russell Whyte, Royal Bank of Scotland
Employer of the Year 2015
Employer of the Year (sponsored by Empire).
Having a committed team who are happy and dedicated to their task is key to business success.
Nothern Star Business Awards 2015
The Northern Star Business Awards is the Chamber's annual awards evening which recognises companies around the North-east for exceptional accomplishments across a range of fields from energy to innovation, customer service to people development.
We are delighted to announce that we have been shortlisted for a second year for Excellence in Customer Service.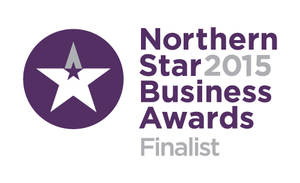 Nothern Star Business Awards 2014
More than 800 members of the region's business community attended the awards dinner in 2014.
We were extremely lucky to be one of the 3 finalists for the awards category 'Excellence in Customer Service 2014'.