International & Projects
There's nothing too big or too small that
we can't handle.

We've exported to over 61 countries so far.
and can support your business anywhere
in the world.
Export Services
We have been serving the Oil & Gas Industry since 1992.

We have a wealth of experience in providing and assisting with material specification and selection, sourcing, purchasing, export documentation, certificates of conformity, certificates of origin (through Chamber of Commerce), packing, logistics, technical support and urgent worldwide courier services (through external couriers).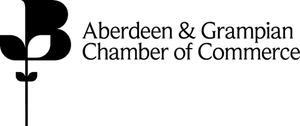 International Locations
We are conveniently located in Aberdeen. Being at the heart of the European Oil & Gas industry allows us to have connections to all global production locations.

We have exported to 61 countries so far and can support your business anywhere in the world.
Aberdeen & Aberdeenshire
Aberdeen is where we live and work. We love it and we thought we'd share it with our partners who've never been here.
You never know, you might even come and visit us some day.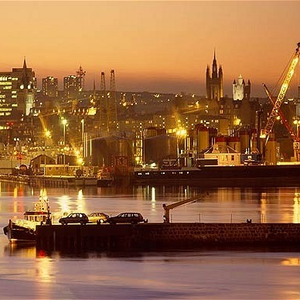 Projects
We consistently deliver successful projects for clients ranging from global multinationals to smaller, more specific industry players.

View some of our latest projects below:
In Salah Gas Project Algeria
In Salah, an industrial-scale CCS project in Algeria has been in operation since 2004. More than three million tonnes of CO₂, separated during gas production, have been securely stored in a deep saline formation. Working with MacLean Electrical we supply fasteners to the In Salah Gas Project in Algeria for all of the electrical housing and installations.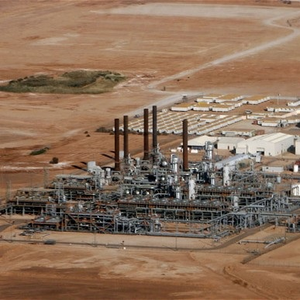 Fluor Odoptu Sakhalin Project East Russia
Sakhalin-1 is a jointly-owned consortium, as illustrated to the right, that works to bring oil and gas from the Chayvo, Odoptu, and Arkutun-Dagi fields to market. The Sakhalin-1 fields are estimated to contain 2.3 billion barrels of oil and 17.1 trillion cubic feet of natural gas. Grampian Fasteners supply fasteners to the Sakhalin-1 project for the Odoptu field.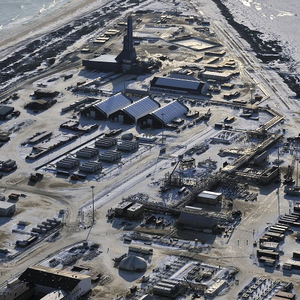 Space Application Centre India
Space Applications Centre (SAC) is one of the major centres of the Indian Space Research Organisation (ISRO). SAC focuses on the design of space-borne instruments for ISRO missions and development of applications of space technology for societal benefits. The applications cover communication, broadcasting, navigation, disaster monitoring, meteorology, oceanography, environment monitoring and natural resources survey.

Along with Sysco India Grampian Fasteners provide fasteners to the Space Applications Centre in India. The fasteners are used to design and develop all the transponders for the INSAT and GSAT series of communication satellites and the optical and microwave sensors for IRS series of remote sensing satellites. Further, SAC develops the ground transmit/receive systems (earth stations/ground terminals) and data/image processing systems.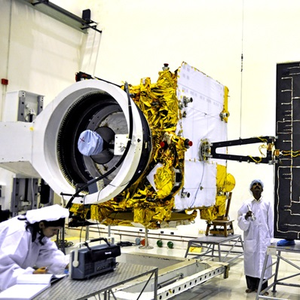 Satellite Research Centre India
The ISRO Satellite Centre (ISAC) is the leading centre of ISRO for design, development, fabrication and testing of all Indian made satellites. ISRO is moving forward with the development of heavy lift launchers, human spaceflight projects, reusable launch vehicles, semi-cryogenic engines, single and two stage to orbit (SSTO and TSTO) vehicles, development and use of composite materials for space applications. Grampian Fasteners work with Sysco India to supply fasteners to the The ISRO Satellite Centre.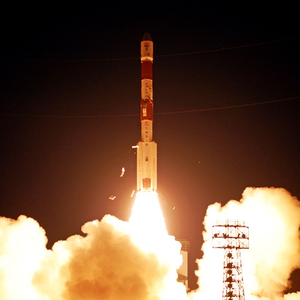 Hindustan Aeronautics India
Hindustan Aeronautics Limited (HAL) was formed by the merger of Hindustan Aircraft Limited with Aeronautics India Limited and Aircraft Manufacturing Depot, Kanpur in 1964.

Today, HAL has 19 Production Units and 10 Research & Design Centres in 8 locations in India. The Company has an impressive product track record - 15 types of Aircraft/Helicopters manufactured with in-house R & D and 14 types produced under license. HAL has manufactured over 3,658 Aircraft/Helicopters, 4,178 Engines, Upgraded 272 Aircraft and overhauled over 9,643 Aircraft and 29,775 Engines. Grampian Fasteners supply HAL with Beta Tools products for their projects with the Indian Defence Services, Coast Guard and Border Security Force.