Projects
We consistently deliver successful projects for clients ranging from global multinationals to smaller, more specific industry players.

View some of our latest projects below:
Halliburton
Founded in 1919, Halliburton is one of the world's largest providers of products and services to the energy industry. With more than 80,000 employees, representing 140 nationalities in over 80 countries, the company serves the upstream oil and gas industry throughout the lifecycle of the reservoir.

Grampian Fasteners have supplied fasteners and tools to Halliburton for several years. One of our larger projects with Halliburton is our integration with the Halliburton e-Catalogue system. We were one of the first of their suppliers in the UK to accept their request to work on this project. We modified our website and internal systems to allow their employees to select any approved items directly from our website which results in a purchase order being created on their own internal system.

This change has reduced the amount of effort required by Halliburton throughout the whole purchasing process. We believe that this type of electronic integration is crucial in reducing costs within business in general and we are in the process of developing this further on both our customer and supplier relationships.

Oceaneering
Oceaneering is a global oilfield provider of engineered services and products primarily to the offshore oil and gas industry, with a focus on deepwater applications. Through the use of its applied technology expertise, Oceaneering also serves the defense, entertainment, and aerospace industries.

Grampian Fasteners supply fasteners to Oceaneering on an ad hoc basis. Grampian Fasteners are currently used to source 60% of their entire fastener business.

Schlumberger
Schlumberger is the world's leading supplier of technology, integrated project management and information solutions to customers working in the oil and gas industry worldwide.

Grampian Fasteners supply fasteners and engineering consumables to support Schlumberger's wireline activities.

Subsea 7
Subsea 7 is one of the world's leading global contractors in seabed-to-surface engineering, construction and services to the offshore industry.

Grampian Fasteners have a frame agreement with Subsea 7 for the provision of industrial fasteners to support their subsea activities.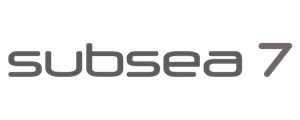 Transocean
Transocean are a leading international provider of offshore contract drilling services for energy companies, owning and operating among the world's most versatile fleets with a particular focus on deepwater and harsh-environment drilling.

Grampian Fasteners were chosen as Transocean's preferred vendor for the supply of Fasteners to their EURAFRICA rig fleet, which covers appox 25 rigs/vessels.

Weatherford
Weatherford is an oil and gas service company with a presence in every major oil and gas region of the world.

Grampian Fasteners have adopted Weatherford's part numbering system and supply fasteners to their global projects.