Beta Tools
Beta Utensili has been a winner for forty years,
supported by the best professionals involved in
achieving outstanding results, which has long been
sealed by partnerships with prestigious teams,
including Ferrari, Jordan, McLaren and Minardi in
Formula 1, and Honda, Suzuki, Kawasaki
and Yamaha in MotoGP.
Beta Tools Range
Beta Tools are widely considered as one of the most experienced and respected hand tool manufacturers in the world. Recognised worldwide by their characteristic orange colour, they can be seen in industry, automotive workshops and even the pit lanes of F1 and MotoGP.
Beta INOX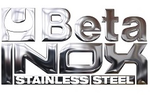 The Beta INOX tools can be used in critical environments, they provide high corrosion resistance and can be subjected to sterilization. Beta Tools INOX prevent improper formation of rust helping you to avoid any structural or aesthetic problems with rust formation and transfer from the tools.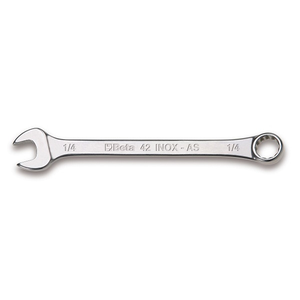 Beta Sparkproof Tools
Spark-Proof Tools are specially designed for remarkably safe operation in areas subject to explosion hazards, where any liquids or flammable gases are available, or for any applications that require perfectly antimagnetic, highly corrosion resistant tools.
These tools prevent any sparks from being produced while using the tool: because they are made from a special Copper-beryllium (Cu-Be) alloy, spark-proof properties harmonize with mechanical resistance. This special alloy, which has been extended to the whole new range of Beta's Spark-Proof Tools, means the best possible choice for such application.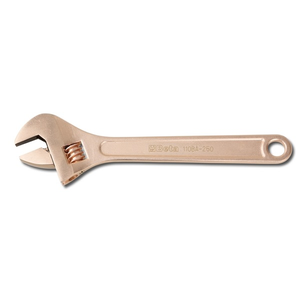 Beta Action Promotion 2018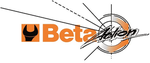 All products within the Action collection are discounted from the main Beta catalogue.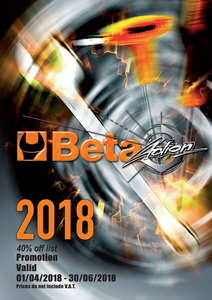 Beta Work

The wide range of tools is complemented by personal protection accessories (safety footwear and work clothing) designed to ensure comfort and safety to workers who often have to work in critical conditions.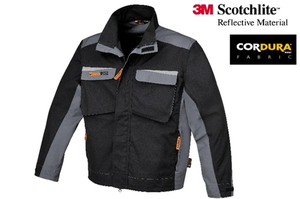 Robur

Over the years, the Robur wire rope accessories range has been enriched with new items as eyebolts, stainless steel nautical accessories, hooks, webslings and special products made upon customers' requirements.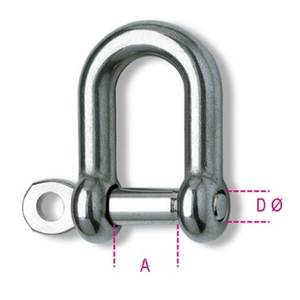 Height Safe
Safe Tool holding system by Beta. For jobs to be carried out high from the ground or in the presence of mechanical moving parts, safety is a key factor in reducing risks, costs and time.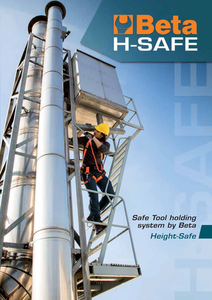 Beta Tools Brochure