Dormer Tools
Dormer Tools is one of the world's foremost producers
of solid carbide and high speed steel rotary cutting
tools. The core product programme consists of drilling,
milling and threading tools designed for general purpose
machining and multi-application production environments,
with a focus on versatility and flexibility.
View the Dormer range
The Right Tool at the Right Time
With a combined history of more than 150 years, Dormer Pramet is the result of a merger between rotary tooling manufacturer Dormer Tools and indexable specialist Pramet Tools. Dormer Pramet offers a complete range of cutting tools for all industrial applications (Drilling, Threading, Milling, Reaming, Solid Carbide, etc) in a wide material spectrum.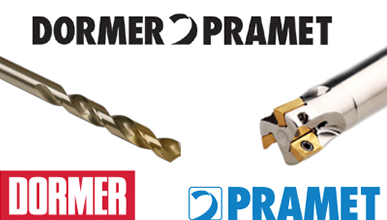 Carbide End Mills
The universal solid carbide cutters offer high productivity and affordability across a range of materials and applications.
These are available in two flute (S922), three flute (S933) and four flute (S944) geometry with TiAlN coating.
Solid carbide cutters for steels include medium (S250, S252) and long-length (S254, S255) end mills, designed for high metal removal operations, semi-roughing, semi-finishing and finishing.
All versions incorporate Dormer's unequal helix angle design that provides stability and minimises tool vibration.
The solid carbide cutters for aluminium include the S143, S145 and S149, which feature an extra long length for contouring operations involving thin or high walls.
The S144 with corner radius, can also be used for roughing, while the S540 ball nosed, is designed for 3D forming, profiling and finishing operations.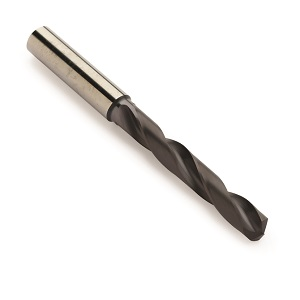 HSS and Cobalt Drills
HSS and cobalt jobber drills are suitable where greater heat is generated during drilling. A typical use would be on high tensile materials.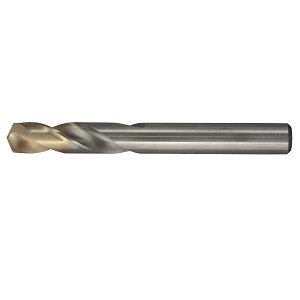 Taper Shank Drills
General Purpose taper drill with good self centring capability on a wide range of materials suitable for machine use.
High quality professional jobber drill
118 degree point angle
Manufactured from high speed steel (HSS), steam tempered
DIN 345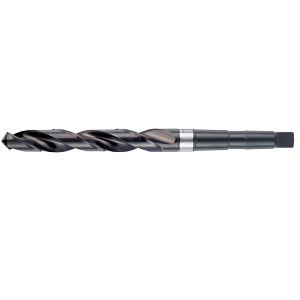 Dormer Supercut Cutting Fluids
Dormer manufactures a range of high performance cutting fluids and compounds that deliver increased tool life, improved surface finishes, and closer tolerances when using your Dormer Tools.