Click here to view catalogue
PUP K2 Standard Foam Gun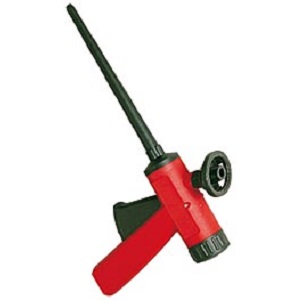 Advantages:

- The light construction facilitates use on construction sites and allows for fatigue-free work.
- The impact-requiring control prevents the unintentional unscrewing of the regulating screw, and is therefore particularly user-friendly.
- The gun adapter is suitable for all standard systems and enables universal application.
- Opened cans can remain screwed onto the gun during interruptions of work without curing.
Option
Product Code
Manufacturer's Code
Price (GBP)
Price per
Available
Buy
Hover 'In stock' or 'Out of stock' in available column to find out more information
Option
Product Code
Manufacturer's Code
Price (GBP)
Price per
Available
Buy
K2 PUP
5468.0002
062400
POA
1