Click here to view catalogue
Lenses for Master LCD 9/13G Helmet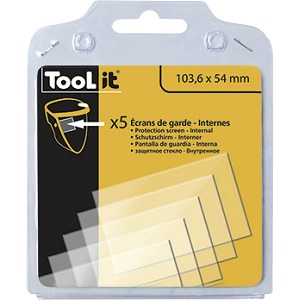 Protection screens are designed to provide additional protection for your welding helmet. They protect the LCD screen against molten metal splashes and all incandescent projections that occur during welding.
The internal protection screen is recommended when working in wet/humid environments as it prevents misting.
The external protection screen protect the helmet from scratches and shocks that could damage your screen.
Option
Product Code
Manufacturer's Code
Price (GBP)
Price per
Available
Buy
Hover 'In stock' or 'Out of stock' in available column to find out more information
Option
Product Code
Manufacturer's Code
Price (GBP)
Price per
Available
Buy