Nord Lock Range
Nord-Lock wedge-locking products are recognized around the world for their ability to secure bolted joints exposed to severe vibration and dynamic loads. The system cannot loosen unintentionally as it creates a wedge underneath the bolt head/nut. An ideal solution for bolted joints where failure is not an option.
In addition to Nord-Lock wedge lock washers, the range also includes steel construction washers, wheel nuts, combi bolt washers and custom solutions.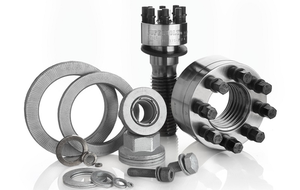 Nord Lock Original Washers
Nord-Lock washers secure bolted joints with tension instead of friction. It is a high quality product with documented success in many industries worldwide.
Nord-Lock wedge lock washers have been rigorously tested and approved by independent institutes as well as certification authorities. Nord-Lock wedge lock washers are used in numerous industries such as: energy, transportation, offshore, mining and quarrying, construction and bridge building, manufacturing and processing, ship building, forestry and agriculture, heavy vehicles, and military. Our washers are approved by several industry standards and specified by numerous international companies. Over the operational life cycle, Nord-Lock wedge lock washers give increased operational reliability and lower maintenance costs while significantly reducing the risks of production stops, accidents and warranty claims.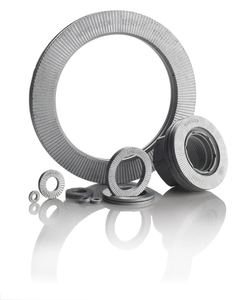 Steel Construction Washers
Based on the leading Nord-Lock wedge-locking technology, the Nord-Lock steel construction washers (SC) are specially designed for steel construction applications and to fit HV sets and HR sets (bolts and nuts in accordance to the European standard EN 14399-4 and EN 14399-3).
Nord-Lock SC-washers are designed to directly replace standard plain chamfered washers according to EN 14399-6. The torque requirements have to be adjusted accordingly to our torque guidelines for HV bolts. Nord-Lock SC-washers are CE-marked for use with HV bolts and the safe usage with high-strength bolts has been confirmed by the General Building Supervisory Approval No. Z-14.4-629 and by the European Technical Approval 13/0246 issued by DIBT.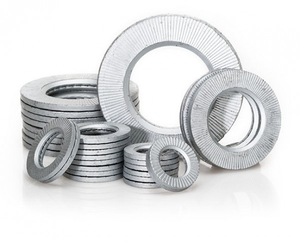 Nord Lock Wheel Nuts
The Nord-Lock wheel nut safely secures wheels on on-road and off-road heavy vehicles by maintaining high clamping force even under extreme operating conditions.
When assembled correctly, the Nord-Lock wheel nut cannot loosen by itself. It represents a simple and cost effective way to make wheels safe and secure for more productive and efficient operations. The Nord-Lock wheel nut is designed for flat-faced steel rims.